2022
Tri-Valley Life Sciences Summit
The Tri-Valley Life Sciences Summit is back!
October 13, 2022  |  5:00 – 8:30pm  |  Veeva Systems  |  Pleasanton, CA
The program begins with James Langford, Principal at Tri-Valley Ventures, sharing information on the investment landscape and venture capital activity for life sciences companies in the Tri-Valley.
The keynote event is a fireside chat with Ben Hindson, CSO, co-founder, and president of 10x Genomics, discussing the various personal and company transitions going from 10x Genomics' foundation to its current state as a publicly-traded company.
This will be followed by a panel discussion by Tri-Valley life sciences entrepreneurs and ecosystem leaders about how they overcame or corrected course as they faced challenges while building their companies.
Connect with the Tri-Valley life sciences ecosystem.
Over 250 local life sciences entrepreneurs and professionals attended the second annual Tri-Valley Life Sciences Summit, hosted at Veeva Systems in Pleasanton in 2019.  View the 2019 program and sponsors here. 
The Summit is designed to give busy professionals concrete takeaways they can incorporate into their work immediately, as well as plenty of opportunities to connect with peers. This year we have structured the program to provide high-value content for early-stage startups as well as high-growth, later-stage companies. A snapshot of the agenda is to to the right (or below).
6:00 pm
Life Sciences Investment Landscape – James Langford, Principal, Tri-Valley Ventures
6:15 - 7:00pm
Keynote – Fireside Chat with Ben Hindson, CSO, 10x Genomics (pre-recorded) with insights from moderator, Jason Novi, Biolog (live)
7:00 - 7:30 pm
Panel Discussion with Life Sciences Entrepreneurs
7:30 - 8:30 pm
Networking
Speakers, Panelists and Moderators
Ben Hindson
KEYNOTE SPEAKER
Jason Novi
KEYNOTE MODERATOR
James Langford
LIFE SCIENCES INVESTMENT LANDSCAPE
Carole-Lynn Glass
PANEL DISCUSSION MODERATOR
John Hanna
PANEL DISCUSSION PARTICIPANT
Sulatha Dwarakanath, PhD
PANEL DISCUSSION PARTICIPANT
Neil Ray
PANEL DISCUSSION PARTICIPANT
Who should attend?
Scientists, technologists, investors and business professionals working in industries that include or intersect with the life sciences who are entrepreneurs or have entrepreneurial ambitions.
Why should I attend?
This event is designed to relay information, inspiration, and create networking opportunities for the speakers and attendees.
How can I contact the organizers with any questions?
Please complete our contact form.
How do I register for the summit?
Head over to our Eventbrite .
How do I become a sponsor?
Please visit our Sponsorship page.
Photos From Our Previous Summit
2022 Sponsors & Affiliates
We are honored to partner with leading firms in the Tri-Valley who have demonstrated their commitment to growing the life sciences ecosystem in the region.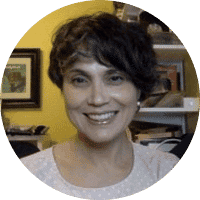 Yolanda Fintschenko, Ph.D.
Location
Veeva System, the leading cloud-based software company serving the global life sciences industry, will once again host the Tri-Valley Life Sciences Summit at their headquarters in Pleasanton, CA.
Veeva Systems
4280 Hacienda Drive
Pleasanton, CA 94588
Connect with the Tri-Valley startup ecosystem